The B-
Mets
finished the 2008 season on the road, but I wasn't ready to say good-by to the game for the year before Labor Day. Especially as I had only really started feeling excited about baseball this year in August. So I bit the bullet, checked the schedule and the weather, and headed to Syracuse on the last Sunday of the season.
I walked up the long, long set of stairs to the concourse and I saw someone smiling at me, waving. Tim Wiles, long-suffering Cubs fan, Casey
personifier
, and author. Surprise! It was writer and book day at the Syracuse ballpark. Half a dozen or so writers were there with copies of their books to sell and sign. If I had known, I would have brought a wad of cash, but I had enough on me to buy four. A few of the writers I knew from Cooperstown, either from the Hall or the Symposium.
Jeff
Katz
had done a presentation at this year's Symposium on Kansas City and the Yankees during the 1950s. I had attended that session and had really enjoyed it, so it was great to get
his book
on the subject and to talk with him not only about the presentation, but about writing. The
Symposium was a rare chance for a writer to get direct feedback; this day only added to it.
I also picked up a
Ted Williams
biography by Bruce
Markusen
. I never meant to be a fan of The Kid, but he grows more interesting with time. (As does John J.
McGraw
.)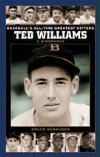 One publication was more of a booklet than a book. It was the journal of a Adirondack team in the 1920's, something that just got the historian in me all excited.
The final book I bought that sunny afternoon was
A Baseball family Album
by Gene Carney, a book of baseball poems published by
Pocol
Press. I've purchased a couple novels from
Pocol
and every time I've visited their
website
, I have hemmed and hawed about buying it, so it was nice to be able to buy it directly from the writer. It also gave me a chance to chat with him about PP as I have that press on the top of my list of possible publishers of
my
novel.
Tim told me I should wait and get his book when I'm next in Cooperstown; given the size of the book, it was a good recommendation. And it gives me added incentive, like I need it, to head to Cooperstown.

I headed to my seat with a small stack of books and had a great day. Especially once I got to my seat and realized I was sitting where I used to sit at MacArthur Stadium, lined up with the shortstop, my favorite spot.
Baseball books at a ballpark for a day game. What else could I ask for? Other than maybe to have Earl Snyder playing still...